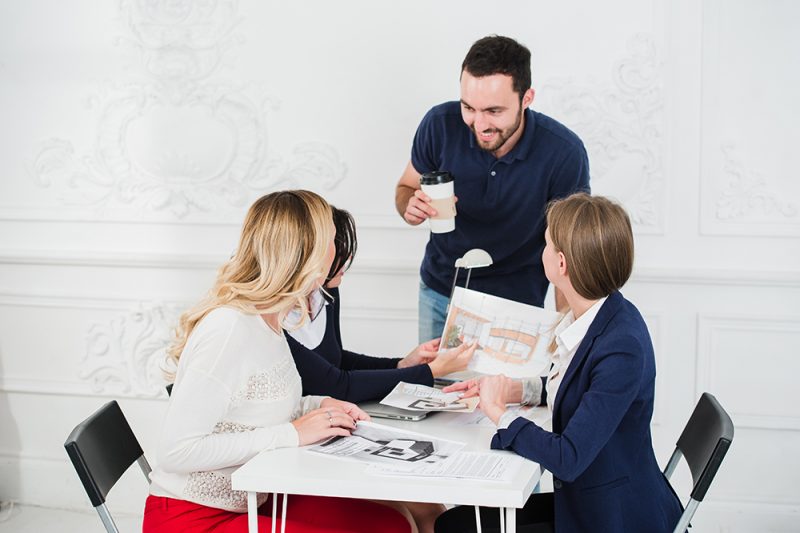 Are you Dedicated, Hardworking, and Fun? Join Us!
W
e are looking for creative, talented with new ideas and enthusiastic.
we are in the process of building a team to carry our company's vision of the e-commerce future and open the gates of its brightening future to those who can't reach it.
We're working to build meaningful projects and lasting. We try to approach everything we do thoughtfully — and if you feel the same about your work, we'd love to hear from you.
Getting on board
Here is working with us is like….
Learn from the experienced

We create learning content as we grow for every performed task
No need to get stuck in traffic or wast time traveling
We provide a project management system to ease and organize things
Monthly salary and commissions with flexible payment options
Every day, we are demanding a better future for ourselves, and our communities
make your own schedule. you still wake up early though, it's good for you
What Does The Recruitment Process Look Like?
1. Submit your application
Use our online form to to answer questions and tell us more about yourself so that we get to know you better, then upload your C.V
2. Screening and Filtering
We will go through applications and carefully pick the right fit to join our team of talents.
Qualified applications will be phone interviewed "VOICE ONLY". Will go over your application and  explain more about our company's vision and better explain your roll.
You will receive our decision whether you were successful or not.
We will send you an offer within the available range based on your application and experience.
Available Roles
About Volt Candy:
Volt Candy is a US based company located in LA California. We have been in the online market since 2014 supplying retailers, Wholesalers, and Consumers supplying a day to day Products.
We are seeking a talented and experienced Product Catalog Manager to join Volt Candy company As a Product Catalog Manager, you will play a crucial role in managing our product listings across various selling channels, including WooCommerce, Amazon, eBay, and other platforms. Your primary responsibility will be to create, maintain, and optimize product listings while efficiently managing inventory, updating product images, and ensuring accurate pricing. We are involved in more than one category in the online supply chain including (Wholesale, Retail, Drop shipping)
Responsibilities:
You will start with on-boarding, learning our products and competition, learn our back-end processes to understand the workflow. Responsibilities will be given one by one and your job will be to master each of them.
Product Listing Management: Create, update, and optimize product listings across multiple selling channels, ensuring accurate and compelling product descriptions, titles, and attributes.

Inventory Management: Utilize the Fishbowl inventory management system to centrally manage products and inventory across all selling channels. Monitor stock levels, replenish inventory as needed, and ensure accurate and up-to-date product availability, creating and receiving POs.

Image and Content Management: Enhance product listings by managing and updating product images, ensuring high-quality visuals that accurately represent the products.

Pricing Management: Regularly review and update product prices as requested or scheduled, considering market trends, competition, and profitability goals. Collaborate with relevant teams to ensure consistent pricing strategies across different platforms.

SEO Optimization: Implement effective SEO strategies to enhance product visibility and rankings. Research relevant keywords and optimize product listings accordingly to drive organic traffic and improve search engine rankings.

Competitor Analysis: Conduct regular competitor analysis to stay informed about industry trends, pricing strategies, and keyword usage. Make data-driven recommendations to enhance our product offerings and improve market positioning.

Collaboration: Collaborate with cross-functional teams, including marketing, sales, and operations, to ensure seamless coordination and alignment regarding product listings, inventory, promotions, and marketing campaigns.

Reporting and Analysis: Generate regular reports on key metrics such as sales performance, inventory levels, and product listing performance. Analyze data to identify areas for improvement and make informed business decisions.
Requirements:
Must be ready to learn FAST and apply with accuracy. Most of your tasks will be explained to follow the work flow of our products catalog.

Availability during working time is a MUST with no exception unless previously requested

WooCommerce, amazon, eBay, excel sheets prior knowledge is a MUST

Proven experience in product catalog management and listing optimization across multiple selling channels, particularly WooCommerce, Amazon, and eBay.

Proficiency in utilizing Fishbowl or similar centralized inventory management systems to handle product inventory across various channels.

Strong understanding of SEO principles and experience in implementing effective SEO strategies for product listings.

Excellent attention to detail and ability to maintain accuracy while managing large product catalogs.

Familiarity with market trends, competitive landscape, and pricing strategies.

Strong analytical skills with the ability to gather and interpret data to make data-driven decisions.

Self-motivated with the ability to work independently and meet deadlines.

Excellent communication and collaboration skills to work effectively with cross-functional teams.

Prior experience in the candy or food industry is a plus.
If you are a detail-oriented, organized, and results-driven professional with a passion for managing product catalogs and optimizing online sales, we would love to hear from you. Join our team at Volt Candy Company and play a pivotal role in shaping our online presence and driving business growth.
To apply, please click "Job Application" below and answer a few questions.